Chris Brown's 'Indigo' Album Tracklist!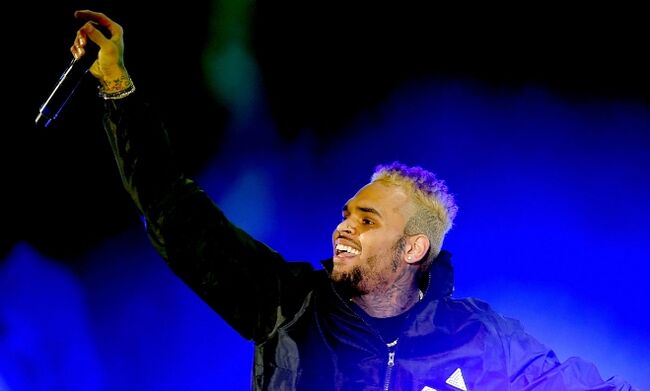 SO READY FOR THIS!! Will this be the album of the summer!? I mean look at the track list below & check out all of the features Chris Brown is going to have on his upcoming album "Indigo"
The album is dropping June 28th! Props to Chris Brown, he's been putting in work!
1. "Indigo"
2. "Back to Love"
3. "Come Together" (feat. H.E.R.)
4. "Temporary Lover" (feat. Lil Jon)
5. "Emerald" (feat. Juvenile and Juicy J)
6. "Burgundy"
7. "Red"
8. "All I Want Is" (feat. Tyga)
9. "Wobble Up" (feat. Nicki Minaj and G-Eazy)
10. "Keep A Stack" (feat. Lil Wayne and Joyner Lucas)
11. "Heat" (feat. Gunna)
12. "No Guidance" (feat. Drake)
13. "Girl of My Dreams"
14. "Natural Disaster"
15. "Aura"
16. "Don't Check On Me" (feat. Justin Bieber and Ink)
17. "Sorry Enough"
18. "Juice"
19. "Cheetah"
20. "Undecided"
21. "BP"
22. "No Judgement"
23. "Side Ni**a"
24. "Throw It Back"
25. "All On Me"
26. "Sexy" (feat. Trey Songz)
27. "Let's Smoke"
28. "Early On" (feat. Tank)
29. "You Like That"
30. "Troubled Waters"
31. "Take A Risk"
32. "Lurkin" (feat. Tory Lanez)
33. "Trust Issues"
34. "Actin"
BONUS
35. "Part of the Plan"
36. "Play Catch Up"
37. "Dear God"